03 Apr 2023
Gemcorp Capital seeds $150m Milele Energy transition platform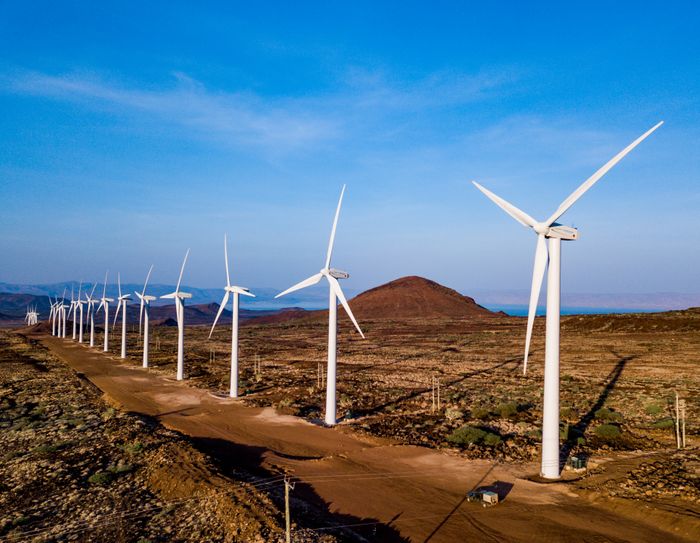 LONDON, March 30, 2023 (GLOBE NEWSWIRE) -- Gemcorp Capital Management Limited is pleased to announce that it has committed a substantial capital investment into Milele Energy, a clean energy platform to be headquartered in Nairobi, Kenya. Milele is focused on the development, acquisition, and optimization of clean energy assets across sub-Saharan Africa.
The seed investment includes funding for the planned acquisition by Milele of a significant stake in Africa's largest wind farm, Kenya's Lake Turkana Wind Power Project, with further plans to make significant expansion in generation capacity from available wind and solar resources. Each of Milele's investments will aim to create hundreds of direct jobs during construction and potentially several thousand indirect jobs through the provision of clean and low-cost green electricity to power Kenya's industrial growth.
The initiative was officially announced at the AmCham Business Summit today in Kenya attended by Kenya's President William Ruto, US Ambassador to Kenya Meg Whitman, Milele's Chairman Jay Ireland and CEO Erik Granskog, and Gemcorp Capital Clean Energy Portfolio Manager Pranav Khamar.
Since 2019, the Lake Turkana Wind Power Project has been supplying up to 30% of the country's power at times, employing over 320 employees, of which 85% are from the local community and 99% from Kenya. As Africa's largest wind power farm, the project taps a wind resource that ranks amongst the world's top 0.1%, making it one of the most productive wind farms in the world, with expansion opportunities able to produce multiple gigawatts, as Kenya's energy demand expands to necessitate it.
Milele Energy is led by three former GE Africa executives with 50+ years of cumulative experience in the African energy sector and was founded in 2019 by Erik Granskog, the company's CEO and former Managing Director of GE Capital - Africa. Milele Energy's management team includes Chairman Jay Ireland, the former CEO of GE Africa, and Managing Director Michele van der Westhuizen, the former Development Leader for GE Power – Africa.
Gemcorp Capital's investment will also support Milele Energy's execution of a 500MW+ pipeline of strategically important power infrastructure projects across Africa, spanning both renewable technologies and gas-for-baseload applications.
Gemcorp Capital Chief Executive Officer, Atanas Bostandjiev said: "We are extremely excited to be making this investment in Milele Energy, whose mission to pursue investment to feed Africa's growing demand for energy in a reliable and responsible manner aligns strongly with our own. The Lake Turkana Wind Project is a critical contributor to the portfolio of green energy capacity in Kenya and has provided up to 30% of electricity produced in 2022. We are delighted to be at the forefront of powering an economy which has immense potential for industrial development and growth that will provide opportunities for the country's growing population."
Milele Energy Chairman Jay Ireland said: "Gemcorp's investment in Milele is a culmination of almost four years of effort to create a new, African-based energy company to power the Africa of tomorrow. Africa has the world's youngest and fastest growing population: with 70% of sub-Saharan Africa under the age of 30. By 2050, a quarter of the world's people will be African, with over 500 million unique households and a growing middle class, driving consumer spending. Milele's mission is to unlock Africa's abundant clean energy potential to meet the immense energy demands on the continent in a low-cost, sustainable, and responsible manner."
ENDS
Gemcorp Capital Management Limited is as an independent investment management firm focused on emerging markets. Gemcorp Capital has facilitated over US$7 billion worth of investments in public and private credit and equity transactions since inception. The firm is looking to invest at least $10 billion in Africa over the next decade, mainly in the form of debt deals in partnership with other institutional investors, alongside private equity investments on a selective basis.
Media Enquiries: